After coffee and breakfast, our routine was pretty standard. Before the trip I bought new ski boot insoles so that we could hack our muckboots for warmth. Every night we put the battery packs on chargers, and every morning I would go over to Amy and Charlies room and get them strapped up for the day. It never got super cold, but warm boots are always a plus. Then it was snow pants, sunscreen, snow jacket, life jacket, hat and gloves. And then I would do the same for myself, plus the day pack we would carry offshore. We would then walk down to the zodiac launch, dip our boots in the cleaning solution, and wait our turn. The crew insisted they help us on the zodiac, and again help us get onto shore with waves crashing around. Many times, they would just pick Charlie up out of the boat. She really did become the boats mascot.
Off the boat today at Danco Island we were provided snowshoes to move around easier aroud some more penguin rookaries. C wasn't feeling ambitious, so we mainly watched penguins march up and down the hills.
Finally, it was time for the polar plunge before lunch, which according to the videos was supposed to be a cannonball off the back of the boat.
We lucked out and were able to wade into the freezing cold water instead. The crew were ready to lifeguard, and there were all manner of outfit that people were trying.
I had put a swimsuit on underneath, borrowed some wetsuit booties from the crew, and waded out, GoPro in hand. After psyching myself out in knee deep antarctic water step by step, I decided to just take the nestea plunge.
I got up and could not catch my breath for what felt like a full minute. The only thing to do was walk back with the other crazies.
Back on shore with some layers on it actually wasn't that bad. Everyone one else was content with me representing the Woznick/Woodward/Toy team for this event.
I'm glad I did it, but bummed the GoPro died in the Antarctic waters. Erin got a good video though!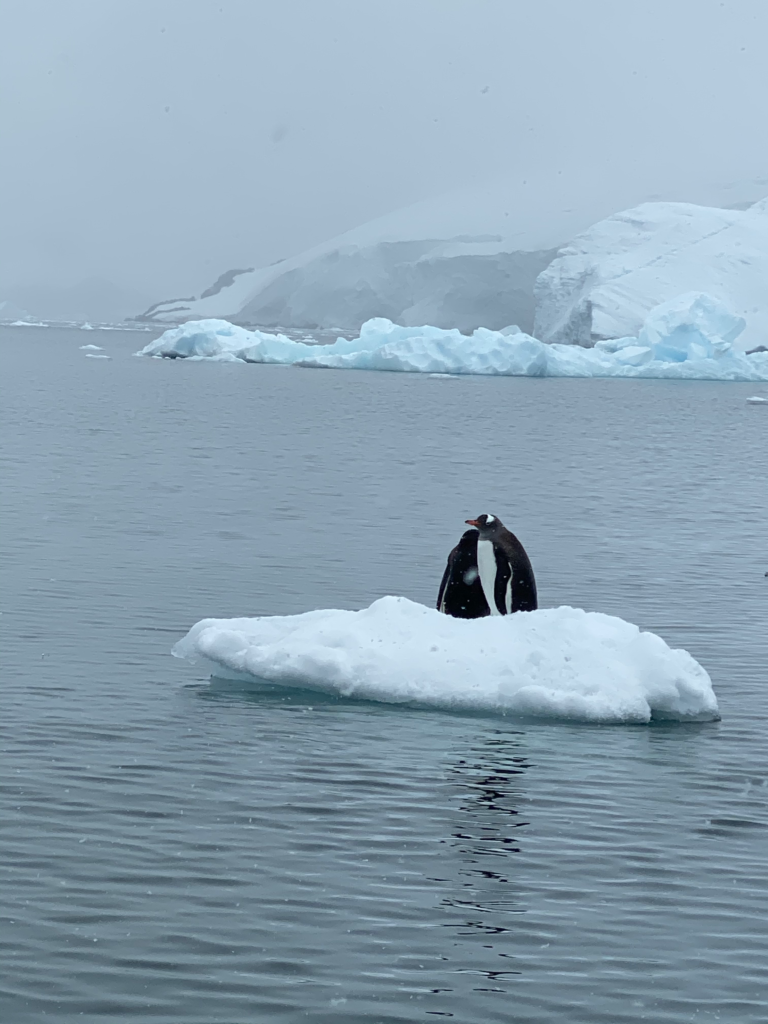 During our lunch break we were cruising around looking for another spot to go on shore. As we were told, there are only so many landing spots on the Antarctic Penninsula, and with a growing number of expeditions, the captain needs to reserve a spot. Whenever weather prevented the Plancius from anchoring so we could get off, they scrambled to find another spot that was open and was safe. After missing on a couple of ports, the Captain called it off, and we took a zodiac tour of glaciers around Paradise Harbour. We saw penguins and seals dancing around in the water, as well as a little humpback action, and learned up close about icebergs and how to identify what and where they've been.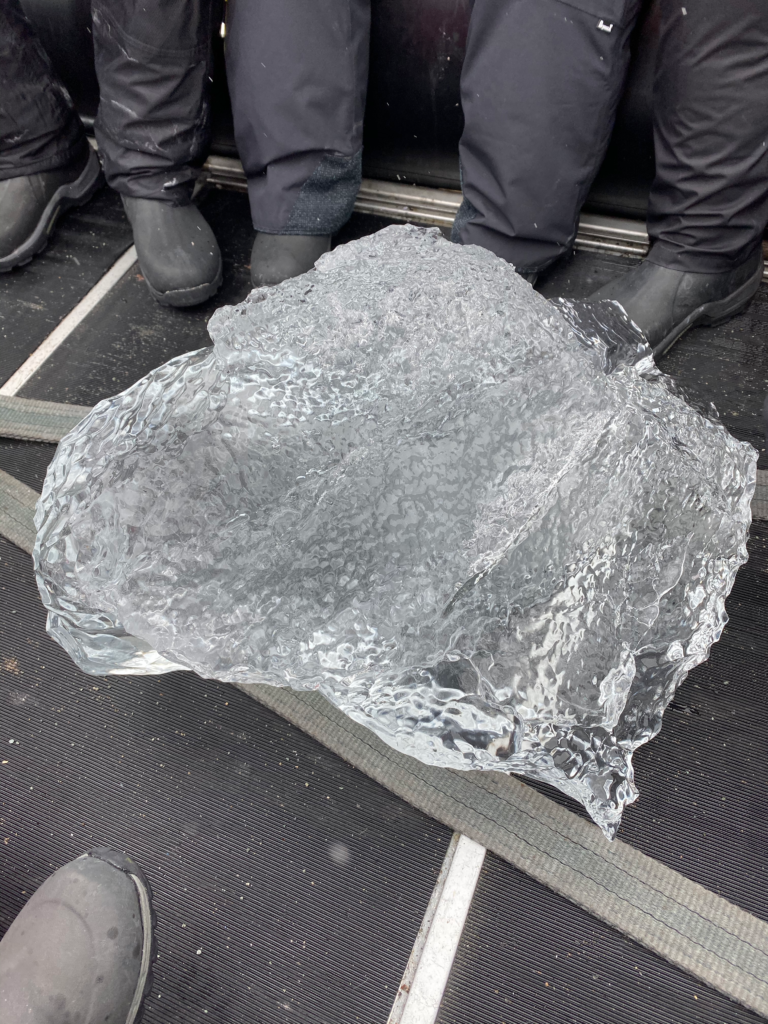 We also managed to grab a large block of ice and throw it onto the boat.  The sting of cold water in cold air can really last longer than you'd want out there.  The crew brought the ice back onto the boat for cocktails – the clearest single rock I've seen.  Dinner was pork and duck, followed by more bourbon, a interesting talk about icebergs (https://www.recognice.org/), and some late night cards.