When Charlie's grandparents offered to take Charlie to Florida for a few days, Amy and I had a chance to get away. Our anniversary is in December, and between Christmas and skating, it's always hard to find time to celebrate. So we gave our globe a spin to see where we could go for 4 days. COVID and the State Department disagreed with a lof of our choices, but all parties agreed that Turks and Caicos could accomadate us. We didn't need the full resort experience – we were just searching for good food, a pool, and access to the awesome beaches.
Grace Bay Beach Ocean Villas fit the bill. After clearing customs, proving our vaccinations, and submitting to COVID Tests, our taxi took us to these villas. Our own building, kitchen, and multiple porches made this place the perfect place for some quiet and relaxation. The complex that our Villa was on had two smaller pools and access to a private beach near Turtle Cove, and since it was still pre-season we had tehe place mostly to ourselves – it was great.
Next up was provisions. We received a gift bottle of bubbly that went along well with the 6 bottles of wine we brought. But we needed food and snacks. We had rented a scooter and the two of tried to go to the grocery store 5 miles away. Two problems with Turks: a.) they drive on the left side of the road, and b.) they don't appreciate Amy's implied personal space when she's in an open air vehicle. Amy barely survived the trip and I quickly needed a Plan B. Thanks to Scooter Bob's they swapped out our Scoot for a small two seat Toyota that seemed built for Asia. Other than now driving a car with a driving wheel on the right side of the car in a country that you need to drive on the left, we were set for the week. Even better, Scooter Bob's helped us get to the airport on the way home…thanks!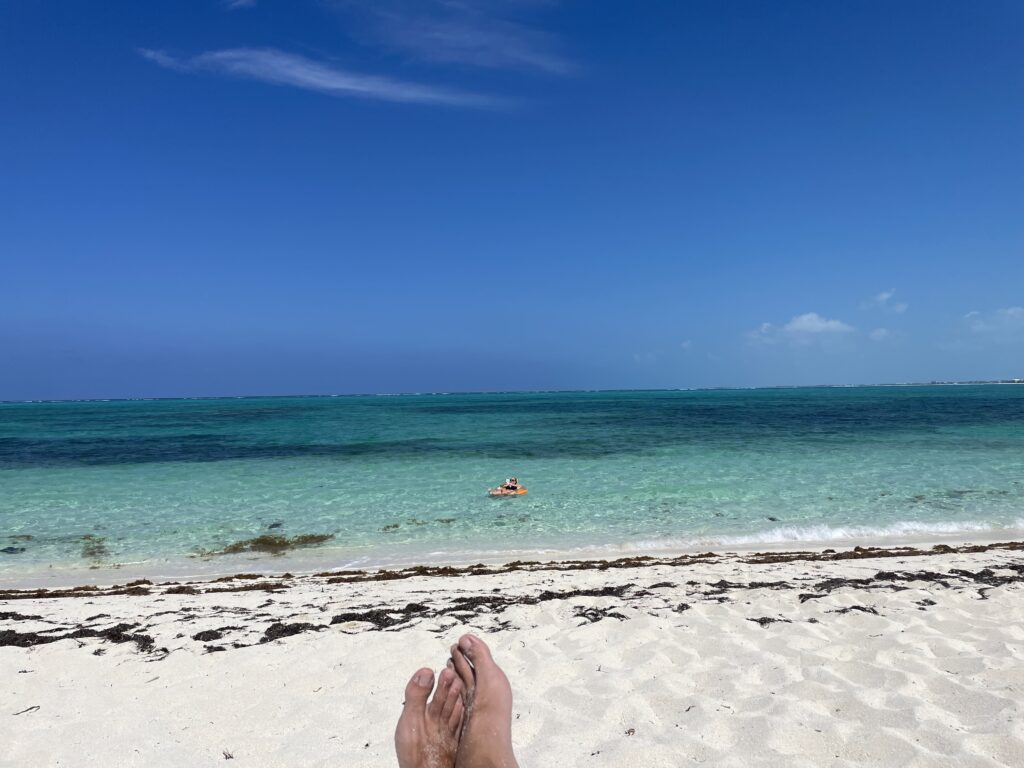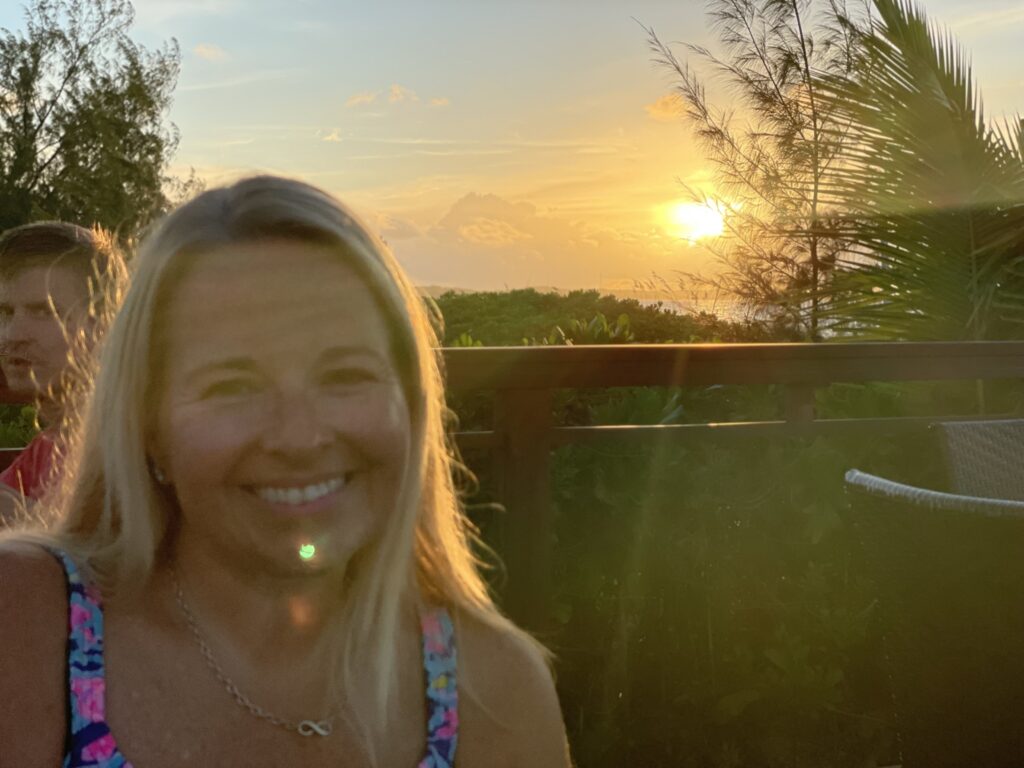 We had a bunch of nice dining adventures on the island. First was around the corner at Magnolia Restaurant and Wine Bar. The lobster was great and sitting and thinking through what it would be like to retire on a Yacht was fun. The next night, our friends recommended we catch the sunset at Hemmingway's. Although you could tell it was preseason, they were out of a lot of their 'classics', and the clouds tried to cover our sunset, we still had a nice time. After our SUP tour, we tried to find a low fuss Mexican restaurant, but Google thought it was in a sundries shop, so off to Provence by Eric and some outside dining. Bug ratio was high, but the food was great and we found several familiar wines.
The biggest reservation was saved for Saturday night at Coco Bistro. Set in a small grove of trees outside, the atmosphere was great. The steak was awesome and they let us bring our own wine. This place was popular with locals and tourists, and you could tell why. For our last night Amy found a quieter place at Grace's Cottage. Still outside, but this place was perhaps our favorite of the trip. The staff was amazing and the food was great.
The weather was great. Amy and I were able to get sun in during the day, I got quite a bit of work done in the mornings, and at night we were able to eat well. We scouted several properties that could easily be a place to return to. A great trip!