Waking up to the views atop Ushuaia is something else, with the views of the town, the Chilean and Argentine mountains, and knowing that we were about to head out past that into the unknown. We had breakfast at the Arakur, relaxed, then packed up and headed into Ushuaia. We dropped our bags and had our first glimpse of the staff and some of the other folks heading on our adventure.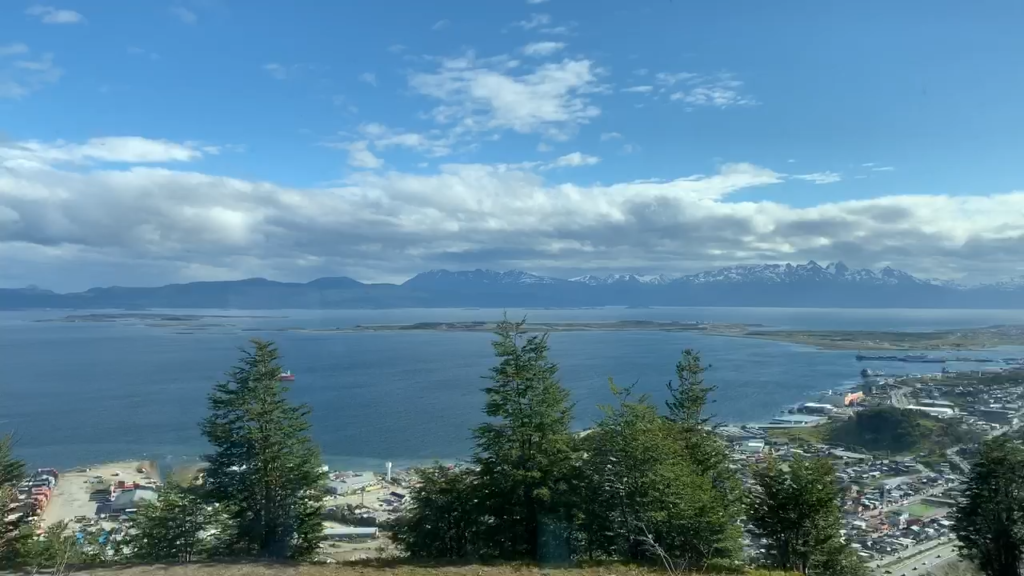 Ushuaia is a fun town on the border of nowhere. We found out that Olympic Ski Teams actually train here in the summer since they have ski resorts that are steep and full of snow, as the seasons are opposite.
We walked around, bought some delicious (and cheap!) Argentine wine to take with us on our trip, and scoped out some other touristy shops. For our final meal, we found a Hard Rock Cafe, which gave us a chance to eat normal American bar food.
Amy and Charlie were glad as they were nervous about what kind of food they served on a boat at the end of the world.
Walking down the dock, we realized we weren't alone. Several tour groups, from day trips to see Penguins to other Antarctic adventures, were all boarding this afternoon.
There in the middle of it stood the Plancius, our sturdy and rustic home for the next 12 days.
Amy and Charlie were in 402 and I was down the hall in 403 waiting to find my new roommate. Their room had two windows and was facing the back of the ship, while mine was on the side. We were also issued our long awaited 'Muck Boots', which look just like Bogs. Tours like ours strive to make no impact on the Antarctic shelf, and one way to do that is to only wear these boots on shore and wash them off before and after going onto the Zodiacs.
After a safety briefing we set sail into the Beagle Channel with our sights set on the Drake Passage!