After another breakfast of Eggs and Sausage, we started our hike and left the land of vegetation. The place looked like a moonscape. And there were fields of cairns that people had moved over time.
I of course stacked my own, and the sun kept us warm until we made it to Third Cave campsite, which actually had some cool cave structures to climb around.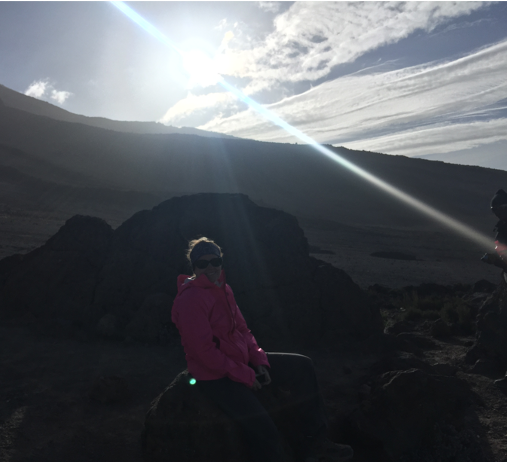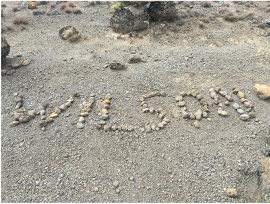 We were literally above the clouds at this point.  On top of that, we got the African version of Fried Chicken and French Fries.  Another hike, some reading and nap time, then Chapaties for dinner, which are meat filled tortillas.  Another full day on the mountain.