Game Time!  We got up and packed our gear for Kili.  We left some of our bags behind and drove to the Kenyan border (Rongai Route).  Peter wanted us to take this route.  After the drive, they made us lunch at the trailhead, met the crew and set off.
We had for the two of us 2 guides, cooks, porters, and a crew of almost 20.  The first part of the hike was rainforest.  We saw cows, we saw kids running a candy and lemonade stand, and also kids who were claiming to protect us from monkeys.  The hike was super easy, and by late lunch we made Simba Camp.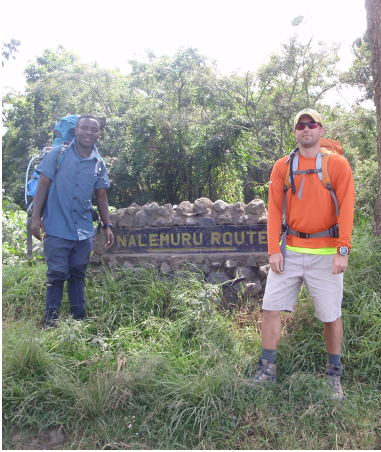 Dinner: Squash Soup, Vegetables in Red Curry Sauce, Fried Potatoes, and Samosas.